Probably want to talk about splitting a DI Signal into the DAW to have the re-amp tone and also recording the amped signal with two notes hardware to power soak and capture the coloured tone.
Randall Amplifiers RD412D 4 x 12 Cab
Native Instruments Guitar Rig 5 Pro
Initial stage:
Stomp compressor->Octaver->Whammy->Wah
Pre-section:
Talk about the clean boost, mid boost eq.
First Gain Stage:
tubescreamer and distortion in front of the amp models to give an unbelievable variation in tone, sustain and also controlling gain from guitar volume knob.
Amp Stage:
Marshall 9100 Dual Monobloc Valve Rackmount Amplifier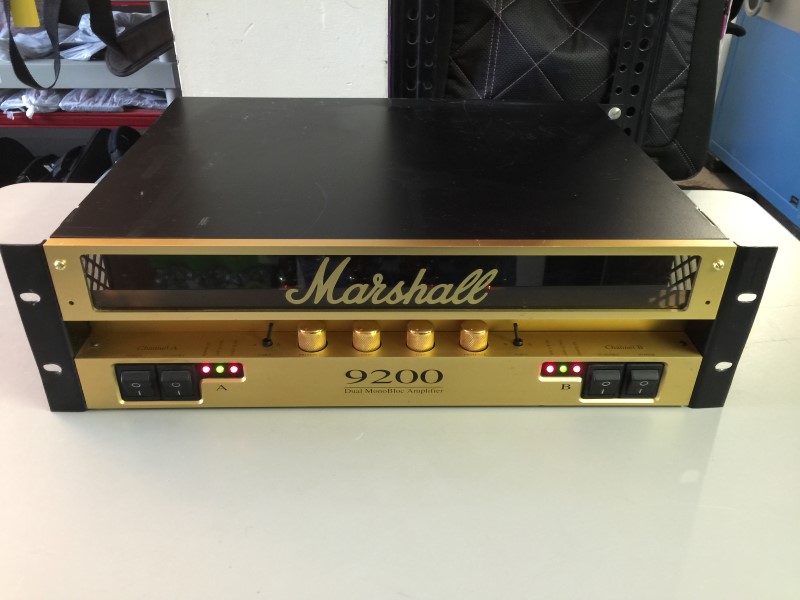 Marshall 1960A and B Cabs in Red Tolex
[sc_embed_player fileurl="http://www.dividetoinfinity.com/wp-content/uploads/2017/07/03032017-Equinox.mp3″ autoplay=false volume="50″ loops="true"]
Guide to Guitar Impulse Responses
1/4 Inch Solderless Audio Jacks
Solderless XLR Jacks
USB Jack for pedalboard
Mogami W2314 Miniature Instrument Cable
Squareplug SP400 Low Profile Flat TS (up to 4.5mm OD)
Switchcraft 380 1/4″ Mono 2 Conductor Cable Mount Plug, 1″ Long Nickel Metal Handle w/Solder Lugs